CELEBRATE THE GIFT OF JESUS
DEC 23 | 4:00 & 5:30 PM
DEC 24 | 2:30, 4:00 & 5:30 PM
Your favorite carols, an uplifting message of hope,
Holy Communion, and Silent Night by candlelight.
CHRISTMAS AT PROVIDENCE ONLINE
Unable to join us in person? Enjoy the service
from home or wherever you are. Times listed are CST.
Church That Feels Like Home
No matter where you find yourself along your journey of faith, or if you have yet to begin, you are welcome here.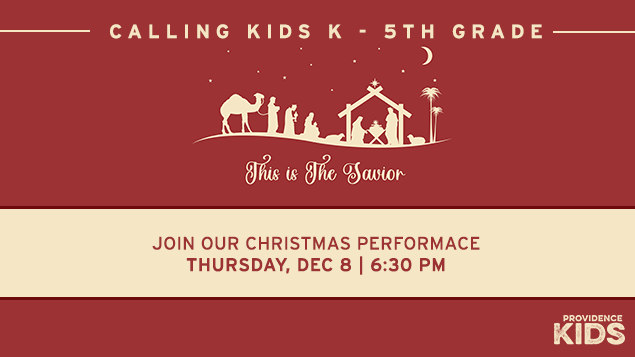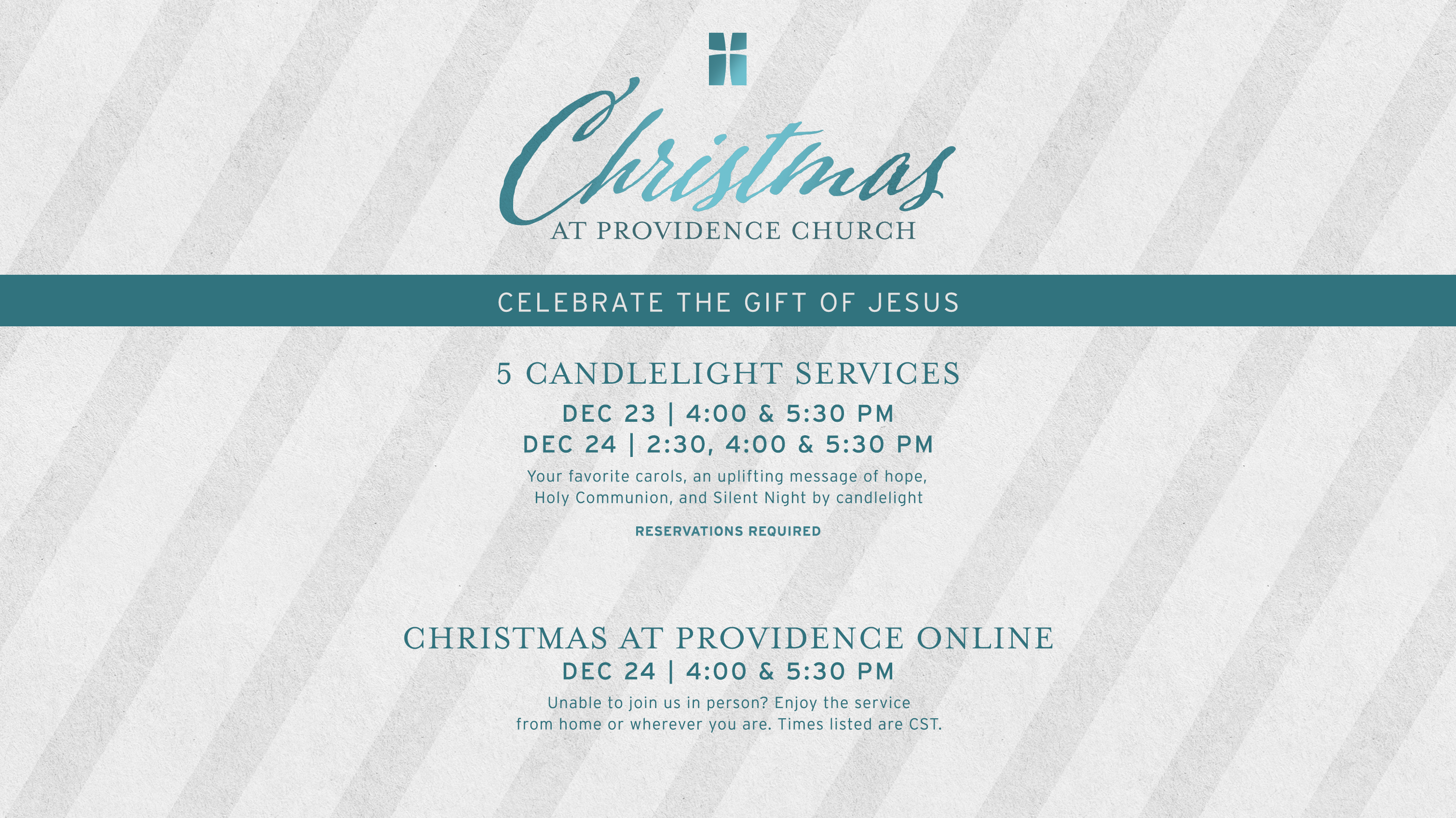 Upcoming Events
Ministries, Events, Classes: So many ways to get involved!
Next Steps
How can we help you on your journey?